Car Key Remote in Smartphone
The most important feature of the SPY Bluetooth car alarm system is the wireless access to your car. As you go near to the car, the system fixed in your car connects within seconds with your smartphone. And as you move close it unlocks and switches the car without any problem. Offer's you're comfortable and smooth access to your smartphone.
People often relate the SPY Bluetooth car alarm system with the trackers in the stores. The security feature in the SPY system is way better than the trackers. If we relate the SPY Bluetooth car alarm system with the car tracker. A simple jammer makes a car tracker useless because it does not cause any problem to the Bluetooth of the SPY car alarm system. The purpose of the SPY car alarm system is to put a car key remote in your mobile app. 
Installation
The important thing to notice is the setting up process because it can be somewhat a challenge. In many cases, most of the wires are used and you also have to be familiar with your car's electrical system. If you know how to install the alarm system, you can install the alarm system by yourself. The other way is to call a professional. However, make sure you are aware of the guidelines before fitting it yourself. As intimidating as the task may be, you can easily install your car alarm system if you are a good car holder. SPY Bluetooth car alarms are very easy to install even for the ordinary car owner.
Features Bluetooth Car Alarm
Keep Your Car Safe with a Security System
Although there is several safety measures you can take to decrease your chance of a robbery of the car such as lock all your car doors and trunk. You might not be completely protected against thieves until you have a reliable and advanced security system fitted.
If your car is old to have a car alarm system, or if your car alarm system is just broken, you could be just trying your luck if you didn't spend in buying a new one. Before you get ready to buy a security system for your car, make it clear that you teach yourself all the important requirements that are required in advanced car alarm systems, and buy that kind of security system which fits your budget and your car's needs. And SPY car alarm systems have all these features present and also within the budget.
Shock Sensors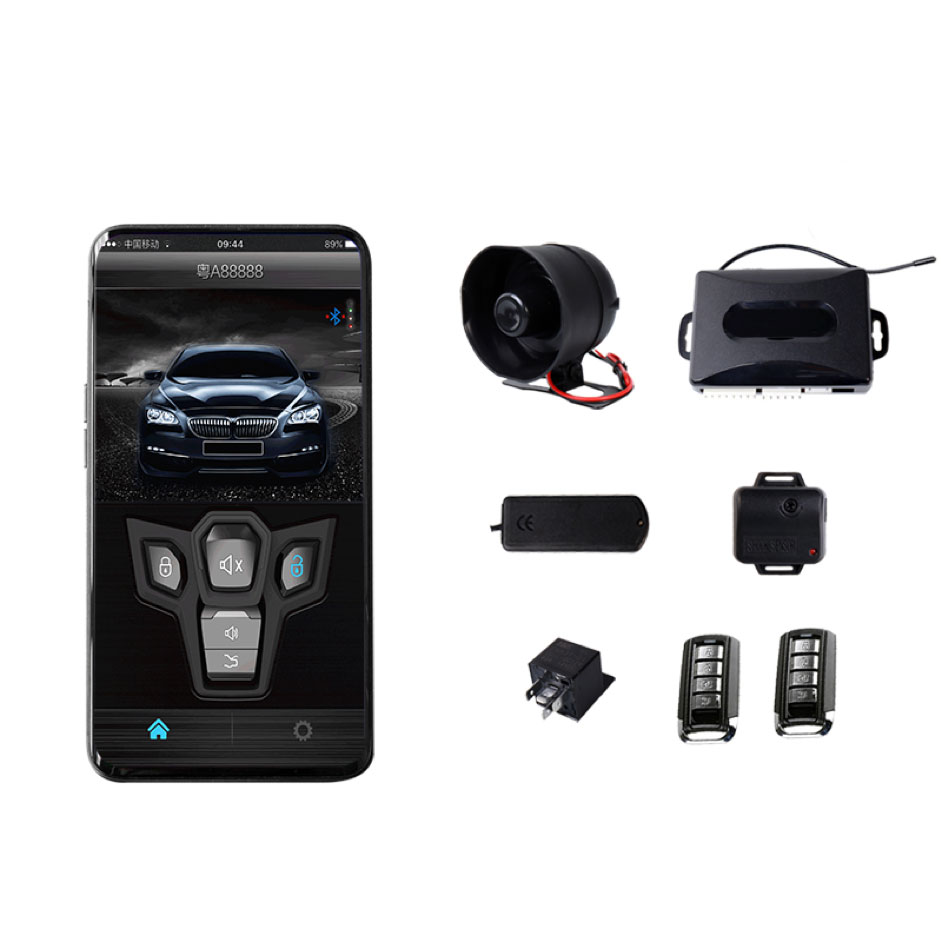 This sensor will call the alarm if any physical shock or impact has occurred, and it also works best for vans and flatbed trucks. Remote starters work at multiple ranges, letting you start your vans to cool it down in the summer, or warm it up in winter, deprived of leaving the comfort of your home.
Smartphone Bluetooth Compatibility
Several car alarm producers are adding Smartphone apps into their car alarm systems and SPY car alarm systems are best among them. This improves a level of ease that lets you to easily handle your car from your mobile. Actually, with a system attached to an app, you can also make your mobile into an extra remote and watch your car from a distance. Few pieces have features that send you warnings through text or mail-in occasion of a security breach. A mobile app also has a GPS tracking feature that can be extremely useful on occasion if your car gets stolen.
Encrypted transmission
Smart car alarm systems makers know that not every car thieves will steal the car by breaking the window of the car. Also, as we are living in the modern world, there are certain tech-savvy thieves out there. So you need a car alarm system with the encoded transmission. Encoded transmission means that the signals that your mobile or remote sends to your car alarm system can only be understood by your car alarm system and no other systems.