Every digital agency wants to win better clients… the type of clients that give firm orders, have exciting briefs and big budgets that the team will enjoy delivering, and be an opportunity to become a portfolio or case study for the agency.
But as we all know the hardest part of any business relationship is simply winning the right to work with a new client.
In the beginning, (your future client) may not have even heard of your agency, let alone know what you do. They will not like you, nor love you, they certainly will not understand your team, the dynamics, and why your agency is excellent at what you do. Recommend Digital list the top five things many companies consider when choosing a new digital agency.
Here are our five recommendations
1. Search-ability
We are not sure this is even a word. But, put simply your agency must have the ability to be seen and found.
A company with digital requirements is highly likely to use the internet for all or part of their initial research, and yes, they will be searching using Google in ways that you may not consider, they may spell your agency name wrong, they may be searching via image search looking for inspiration, possibly using a mobile device – it'll be important your agency website can be seen in search engine results, journals, industry and sector websites and so on.
The bottom line is that many companies make a shortlist. The shortlist is to make initial contact to further ascertain whether there is a potential match. It's paramount that your agency can be found for its brand search term and some relevant and search engine traffic bearing keywords.
2. The initial email
We all have had them. It's the email that the agency receives asking for information and credentials to help the company decide if they want to start a conversation. The tentative email is looking to ascertain who you are, what you are, how you react, and if you can spell!
The first impression is going to make or break your agency in many cases.
Owning a great looking creds document, showcasing your agency qualifications, and clearly displaying credentials… It's the small things that make added together make a remarkable first professional impression.
3. The inbound phone call
It's what every agency wants…and it's most likely to happen when your salesperson (or you) are on lunch! In all seriousness, having inbound phone calls from businesses looking for digital agency service is a dream for most agencies because they:
Must have got your agency phone number from somewhere, right?
They have visited your website or started their due diligence on your agency already
Your agency has been recommended
Having an opportunity to sell, consult, question, and get first-hand information is a brilliant opportunity. Hopefully, your agency will be able to book an initial client meeting, a tele or video conference, obtain a brief or agree on a course of action.
4. The killer question
It's the question that can make or break your agency… "What makes your agency different?"
Having a point of difference is essential for digital, marketing creative, and performance agencies… and from a client perspective, you would want the best value for money, the least risk, and the best outcome, right?
Saying your agency is Google or Bing qualified or a partner is no longer a difference-maker these days.
Your portfolio, while it's going to be excellent may or may not be different from other agencies from a client's perspective.
While your agency team is highly skilled, they are unproven to your future client at this time.
Your agency's ability to deliver over the years is great, but the future client cannot determine this themselves.
We think that it's the ability to show your agency has been recommended by independent sources such as Chamber of commerce, ISO standards, or better still an industry accreditation. At Recommended Digital our editors recommend only the best agencies and approve them for use of the recommended agency 'stamp of approval'. If you want your agency to stand out then we recommend contacting recommended.digital
5. The 'review' analysis
Reviews are great, they can also be subjective. Buyers are sophisticated, they know not all reviews are equal and they know reviews can be 'given' from employees or friends.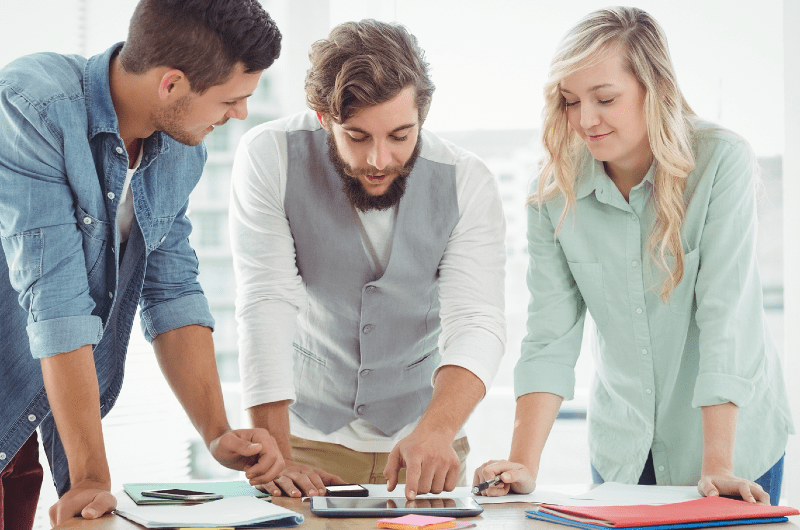 But not having any reviews and little accreditation is where many agencies fall down. Not having reviews and recommendations speak volumes.
When the potential client asks for a testimonial, a review, or recommendation. Who will you use? What does your agency do?
We recommend considering an application with Recommended Digital, upon approval, an editor writes a review of your agency. This becomes a web page that can be linked to your recommended.digital accreditation badge providing information, the satisfaction of standards, and insights to your agency's abilities.