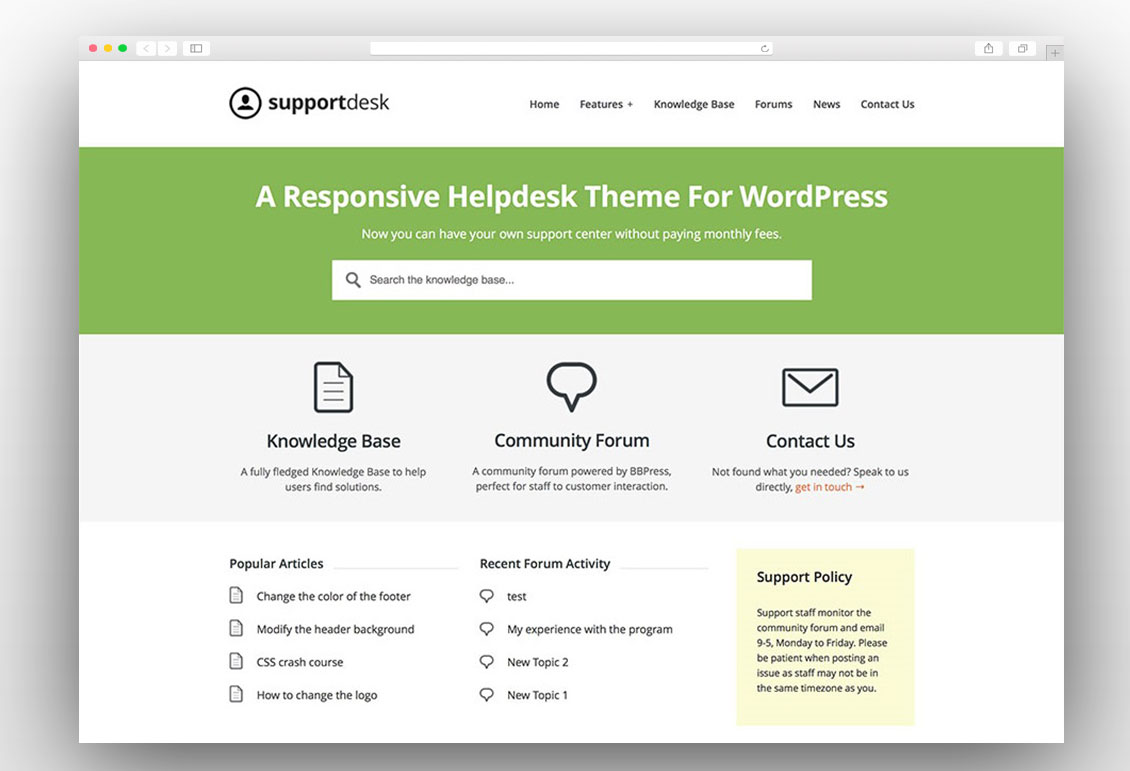 15 Best Knowledge Base & Wiki WordPress Themes 2017
Companies with awesome customer support are ruling the respective industries specially when it comes to online services like website hosting, online applications and web applications. People normally don't have time to wait for hours to get answer for their questions.
The best solution to provide answers to the questions asked by your customers is creating an online data base of frequently asked questions and their answers in the form of a knowledge base. By doing so your customers will be able to get answers to their technical and pre-sales questions and their satisfaction with your product or services will surge.
To create an unmatched support forum for your customers there are many knowledge base wordpress themes out there in the market. We have compile a collection of best knowledge base wordpress themes that you can use to create a unique support forum for your customers and take an edge over your competitors.
Flatbase
Flatbase is an amazing wordprses theme to provide your customers an unmatched support and answer their questions related to products or services you offer to them. Flatbase has clean and attractive design which is fully responsive and retina ready.
The other features of the theme are:
Knowledge base
bbPress integration
700+ Google fonts
Search Box
Fully Customizable
Powerful admin panel
SEO Optimized and clean code
DOWNLOAD / INFO DEMO GET HOSTING
Uncode
Uncode is one of the best multipurpose wordpress themes available in the market. Its clean design and compatibility with third party plugins make it one of the best choice for developers to develop any kind of the website. The theme has number of pre-made layouts and knowledge base is one of theme. You can easily create and awesome support forum with Uncode wordpress theme.
The other features of the theme include:
Theme options panel
Page builder
Multiple menu styles
Fully responsive and retina ready
SEO Optimized
Cutting edge performance
1000+ unique icons
DOWNLOAD / INFO DEMO GET HOSTING
KnowAll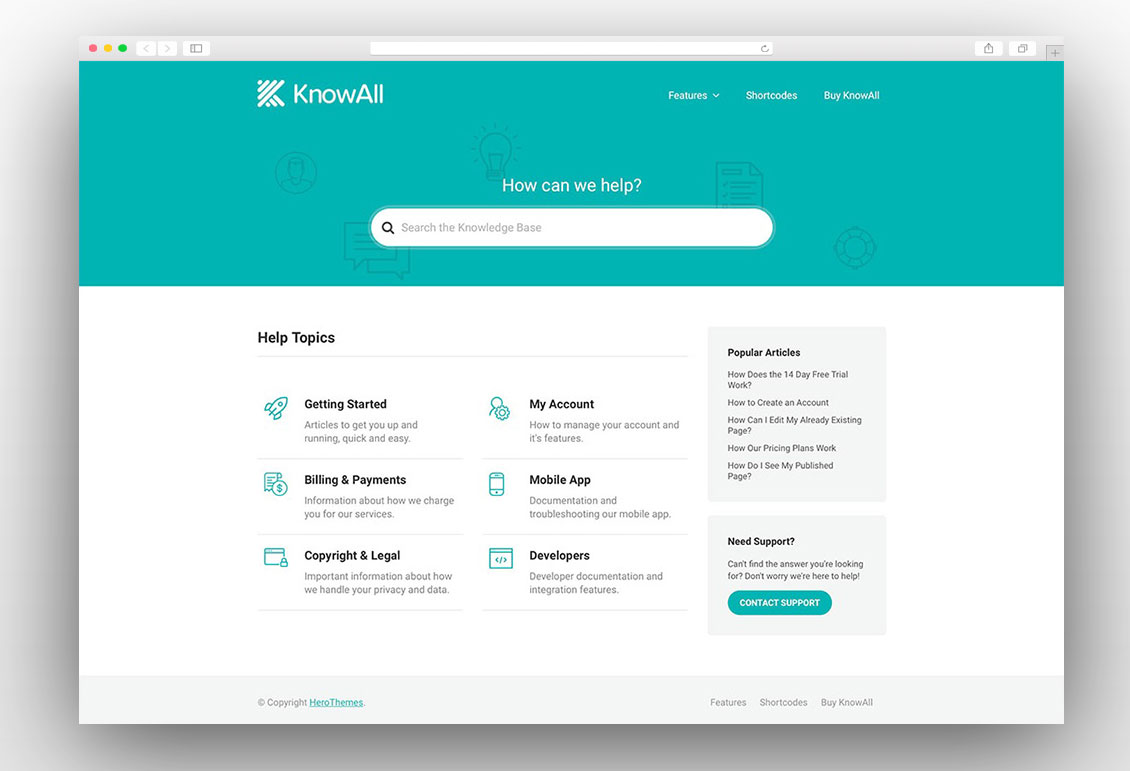 KnowAll is one of the best knowledge base and support theme out there and it leading the race of knowledge base themes in many ways. The clean the responsive design of this theme is giving cutting edge performance across all the browsers and looks stunning on devices of all sizes. The questions and answer has a quick feedback whether the answer helped the reader or not.
Other key features of this amazing theme are:
Actionable built in analytics about what your readers are looking for
Feedback from real customers
Improve bad articles
Short codes
Articles attachments
Category ordering
Fully responsive layout
Theme options panel
DOWNLOAD / INFO DEMO GET HOSTING
Helper
DOWNLOAD / INFO DEMO GET HOSTING
Live Support
DOWNLOAD / INFO DEMO GET HOSTING
Manual
DOWNLOAD / INFO DEMO GET HOSTING
Support Desk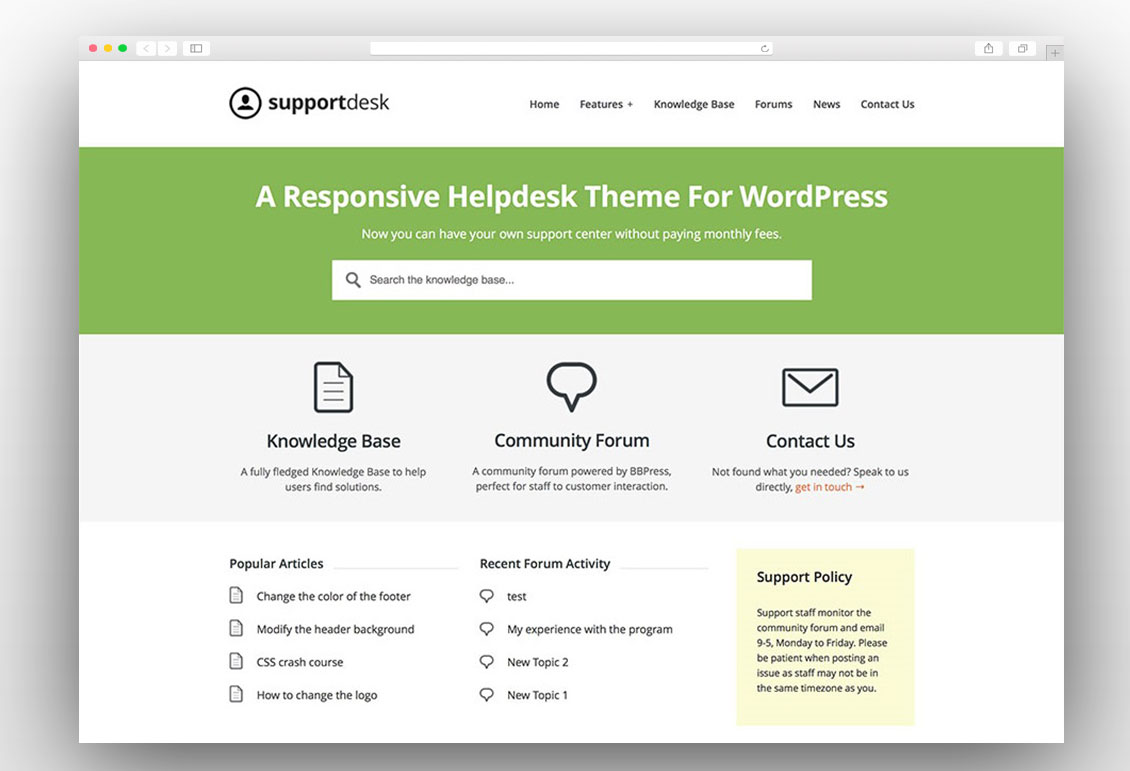 DOWNLOAD / INFO DEMO GET HOSTING
QAEngine
DOWNLOAD / INFO DEMO GET HOSTING
InstaAnswer
DOWNLOAD / INFO DEMO GET HOSTING
Knowledge Base
DOWNLOAD / INFO DEMO GET HOSTING
Altera
DOWNLOAD / INFO DEMO GET HOSTING
Base Premium
DOWNLOAD / INFO DEMO GET HOSTING
DeskPress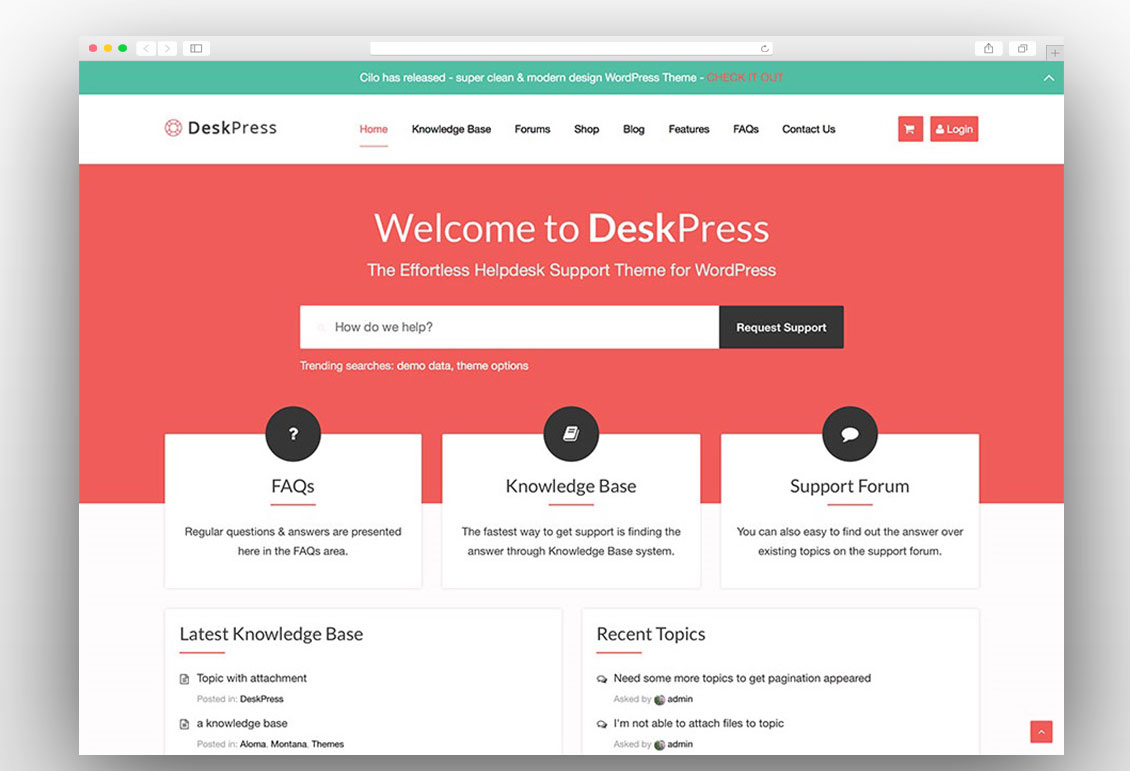 DOWNLOAD / INFO DEMO GET HOSTING
TechDesk
DOWNLOAD / INFO DEMO GET HOSTING
KnowHow
DOWNLOAD / INFO DEMO GET HOSTING
HelpGuru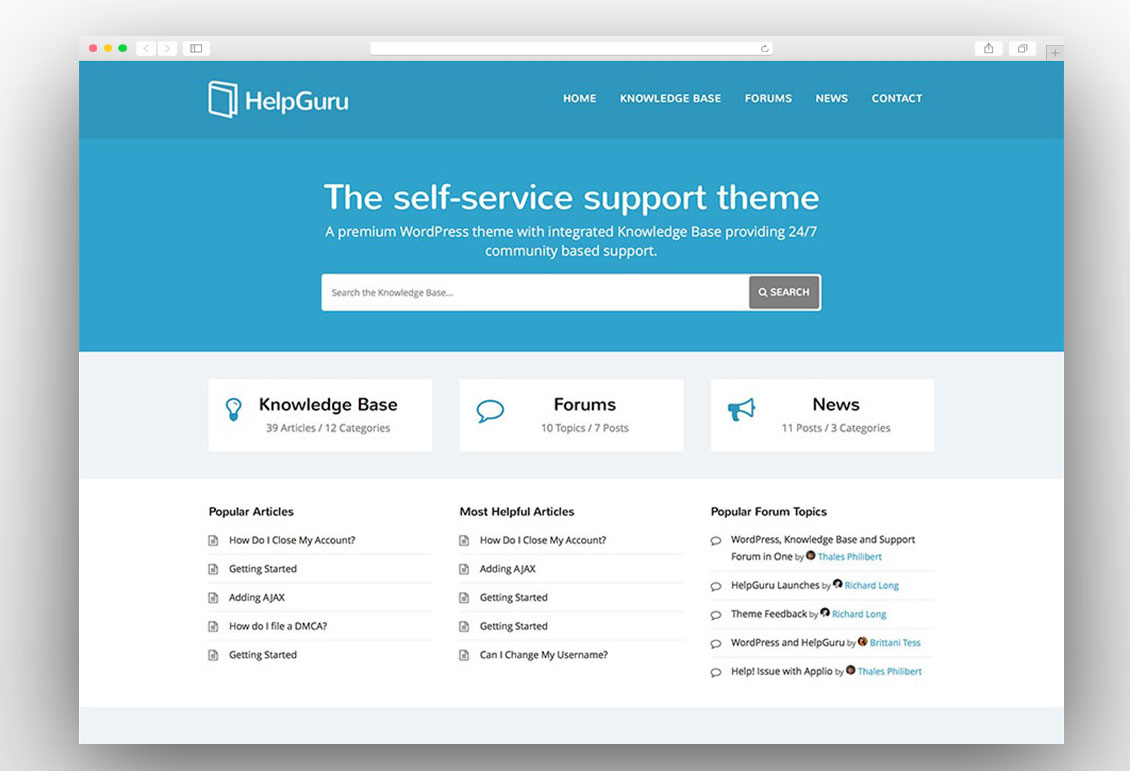 DOWNLOAD / INFO DEMO GET HOSTING
Sentric
DOWNLOAD / INFO DEMO GET HOSTING
Knowledge Base Wiki
DOWNLOAD / INFO DEMO GET HOSTING